On August 24th, 2015, Microsoft announced the availability of SharePoint Server 2016 IT Preview with a blog post by Bill Baer, senior technical product manager for the SharePoint team.
I of course started downloading the software and began the SharePoint farm build. I built a small environment to begin testing: I am using two servers running Windows Server 2012 R2 – one with the Active Directory role & SQL Server 2014 with Service Pack 1 installed & on the second server I performed a simple install using the GUI.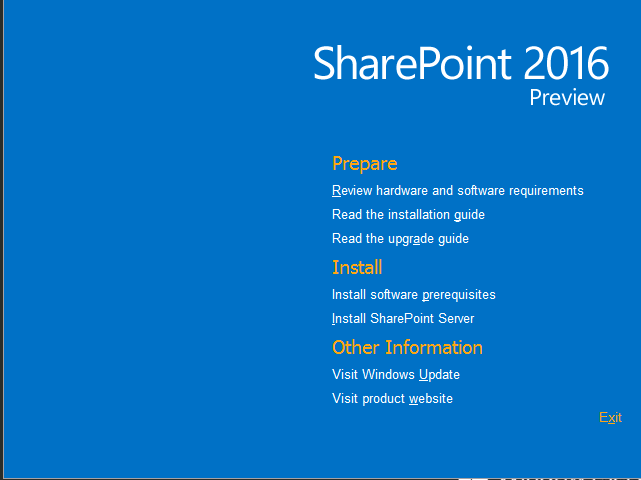 There is plenty of coverage on the web describing the different installation options (MinRole), so i won't go into a lot of detail in this post. For my first test, I selected Single-server farm and used minimal service accounts. I also selected to install every service just to get a feel for the process and functionality.
For this first post, I want to mention the experience of managing the services has been improved – especially in knowing their health.

The image above shows the addition of an In Compliance column and the configured Role to the listing of the services on the current server. For comparison, I have included the Services on Server view on SharePoint Server 2013 below.

More to come – stay tuned!