I was honored to speak at this year's installment of SharePoint Saturday (SPS) Cincinnati – is was a spooktacular event!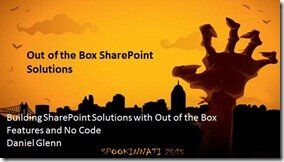 Every year the organizers of #SPSCincy do a Halloween theme and this year, all the speakers were given football jerseys to help them with their costume. Others, well, they brought there own: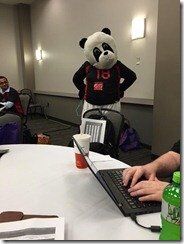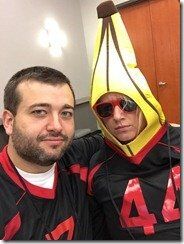 When I arrived at the event, the theme was in full swing – decorations and people dressed as their favorite gorilla, princess, or Star Wars character.
I attended several great sessions during the day – if you aren't attending SPS events, you are really missing out on high-quality, free content! As I prepared for my session, I grabbed a quick pick with those initially in the room: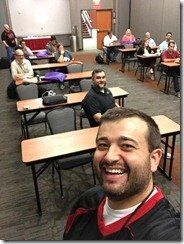 The organizers and volunteers did an excellent job – SPSCincy was a huge success!
Download my deck for my Out of the Box SharePoint Solutions session